A Better Start for A Better Life
Message from our Principal
Blue Sky Academy is a dream school for all staff, teachers and parents. But most importantly, it is a limitless blue sky where students can let their dreams fly. Here students can learn while playing, discover their aptitudes and develop their talents.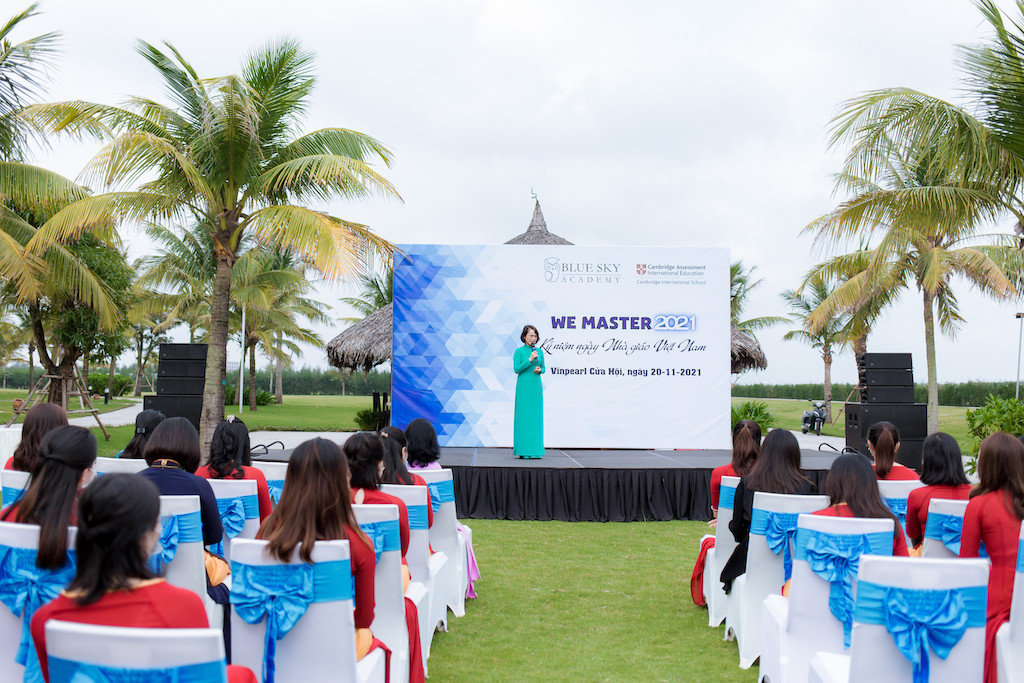 Vision & Mission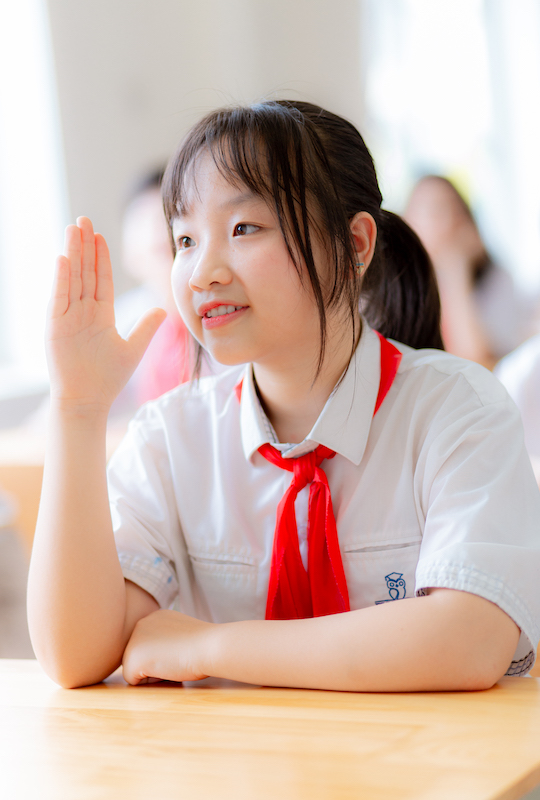 Vision
Blue Sky Academy was established to build a world-class education system that is both innovative and standardized across all levels of education, from kindergarten to high school. is vision was based on the modern educational philosophy that a foundation of scientific research, humane value and the long-lasting values of Vietnam can further enhance our students' education. For the next ten years, Blue Sky Academy is committed to establishing a stronger foothold in the league of modern, high-quality private institutions in the country. Furthermore, Blue Sky Academy will continue to grow with an international and integrative mindset, to collaborate with and stand next to the great counterparts in the region and the world.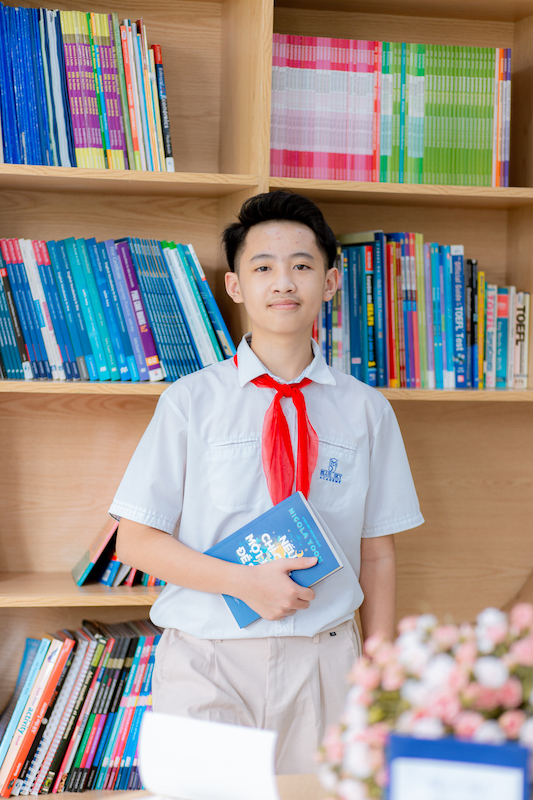 Mission
To educate a world-class generation of Vietnamese students who possess scientific knowledge on par with students in developed countries. Blue Sky Academy students will develop a deep understanding of traditional values, practical living skills and righteous points of view. They will hold responsibilities of what are expected in global citizens, with the courage and confidence needed to integrate into a global collaboration.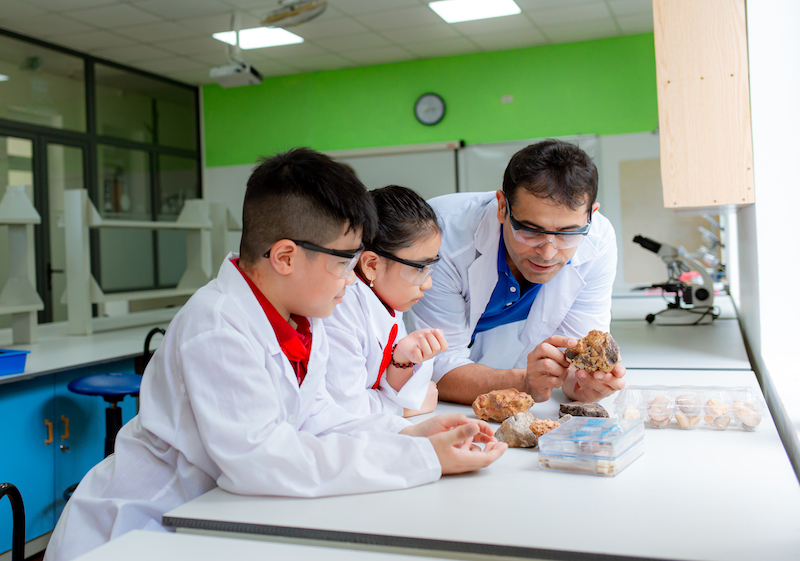 Philosophy & Pathway to Success
Blue Sky Academy believes that empowering our students to absorb knowledge and sharpen their skills will create an organic relationship between school, family and society. Effective learning is closely tied to a sense of responsibility, respect for diversity, cooperation between one student and another, and cooperation between students and teachers. In order to harmoniously grow, students must be challenged in realistic situations to enhance their awareness and problem-solving skills, forming a strong basis for lifetime learning. Teachers are the designers, consultants, and supporters of students' learning experiences. Their support encourages imagination, creativity and reasoning skills which allows students to make their own decisions with a positive attitude and sense of responsibility. Teachers are strong examples for our students, encouraging learning, researching and living outside of the classroom.
Core values
Blue Sky Academy's education system is based on UNESCO's FourPillars of Learning
Learning to know
Learning to do
Learning to be
Learning to live together
With an aim to develop
Good knowledge
BSA is in business of providing students with a first class education in both academic and extra-curricular fields
Coordination
We inspire students to become confident and ethical leaders, strengthening their voices and capacity to contribute positively to their communities. Young people leave the BSA with the tools and confidence they need to be successful personally and academically in higher levels and beyond.
Confidence
Visitors to our campus often remark how happy and friendly BSA students are. We also hear that BSAers are unusually poised and stunningly confident. To our mind, the more important thing to note is the competence underlying that confidence. Regardless of their background, talents, or plans for the future, a BSA student gains mastery of core competencies essential for success in the ever-changing 21st century.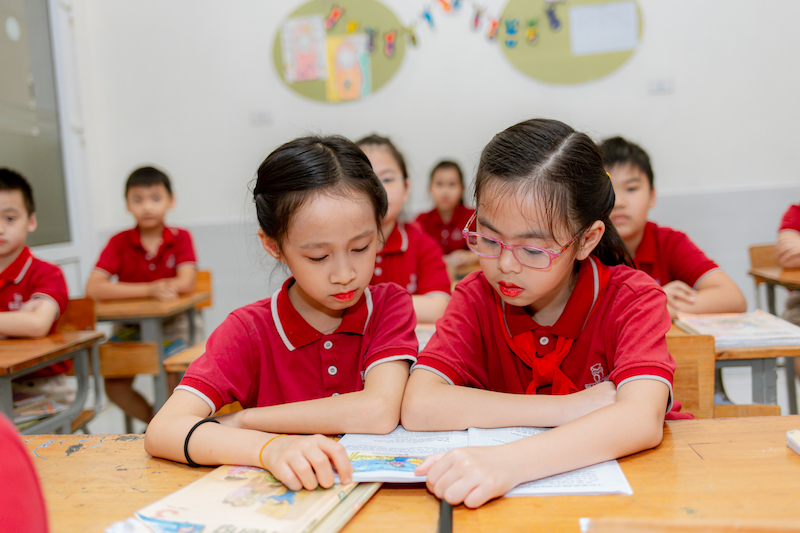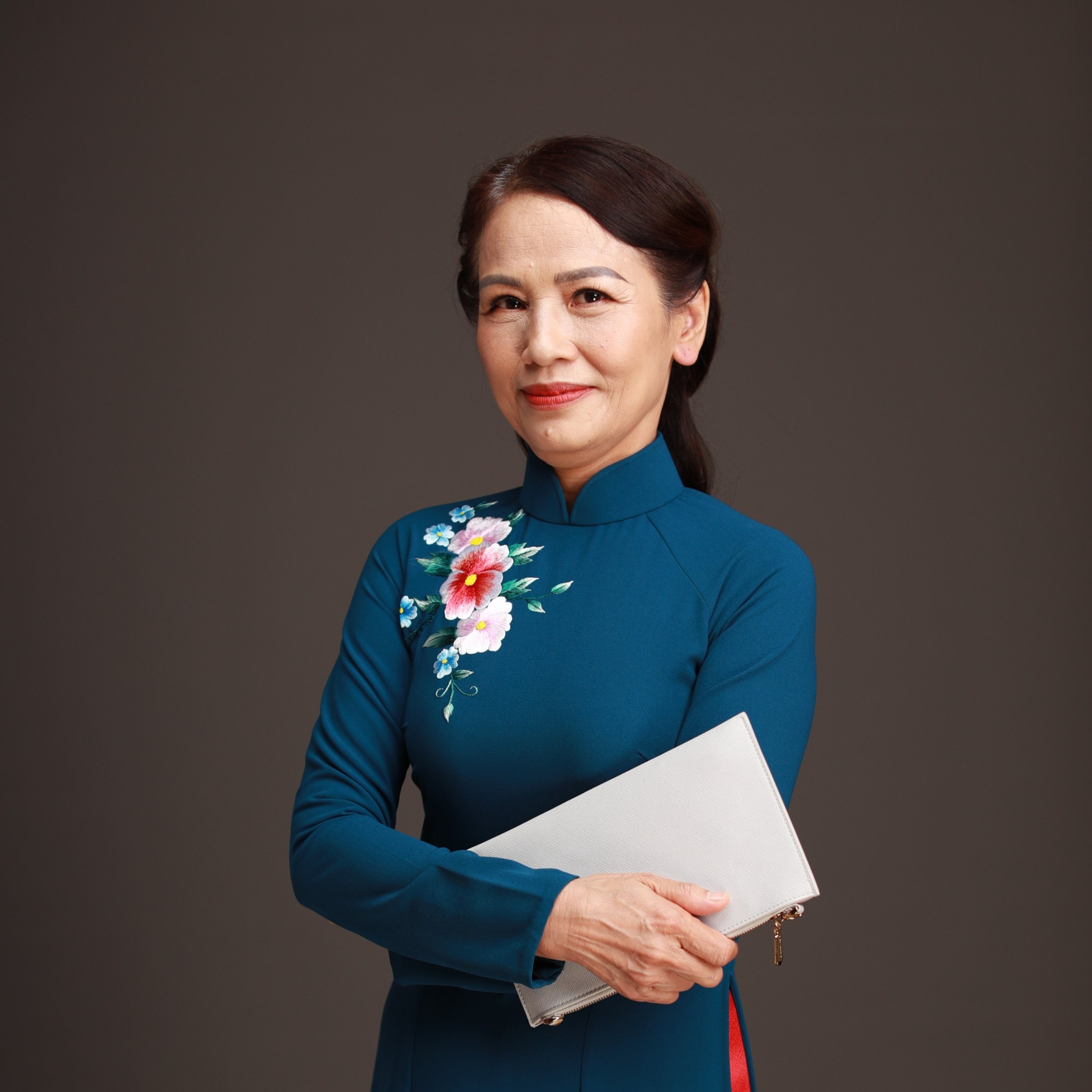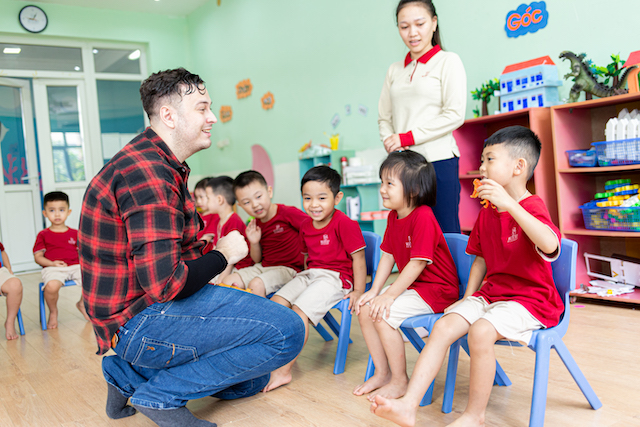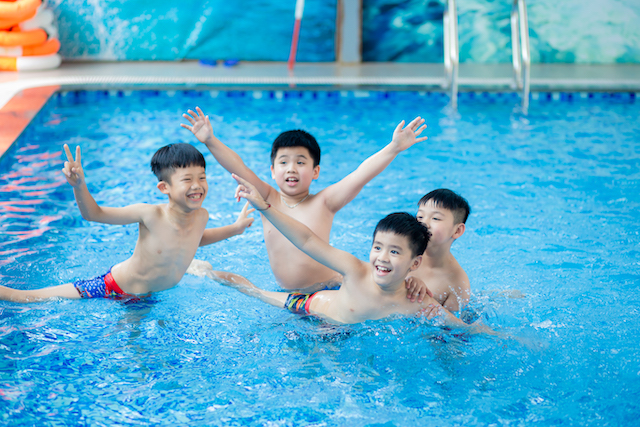 Message from the Principal
From the day of operation in June 2010 to May 2021, Blue Sky Academy has gone through an unforgettable 11-year journey. All school levels, including Kindergarten, Primary and Secondary school have seen numerous opportunities and challenges and gained great achievements along the way. Blue Sky Academy is a dream school for all staff, teachers and parents. But most importantly, it is a limitless blue sky where students can let their dreams fly. Here students can learn while playing, discover their aptitudes and develop their talents. Blue Sky Academy offers a unique, integrated curriculum, perfectly combining the National Education Programme with the International Education Programme provided by Cambridge Assessment International Education (CAIE, formerly known as CIE - Cambridge International Examinations, is one of the most popular education programmes in the world and has been om offer in more than 10,000 schools in 160 countries). Some key guidelines for our education program are as follows: • Let students at all levels explore the world around them, learn by asking questions, through researching for answers and by writing down the results. • Ensure that students know their mother tongue well to understand their motherland and the Vietnamese people. Students learn and use English as their second language from an early age to gain access to global knowledge. • Increase practical learning of any subject through the use and application of science and information technology. • The Comprehensive Development Programme at BSA provides alternative learning oppoturnities for students through a variety of activities supporting the comprehensive development of academic and extra-curricular fields as well as necessary life skills. • Participate in all extracurricular, outdoor and social activities in order to contribute to personality development. Teachers and students never stop improving their own communication skills; through the activities inside and outside the classroom, they strengthen the bond among themselves. We are delighted to welcome all parents, teachers and staff as an inseparable part in the development of the Blue Sky Academy. Blue Sky Academy: A Better Start for a Better Life! BSA's Headmaster __Nguyen Thi Hong Hanh__
Our Founders
Ms Hanh (Nguyen Thi Hong Hanh)
Through her 28 years of teaching experience, Ms Hanh has always carried the concern that children in Nghe An and vicinity are lacking a nurturing environment. One in which they can learn, play, discover their natural abilities and aptitudes, and be ready to join the global world. She believes that "every child is a genius". A child should be nurtured from their first steps and especially through the golden period – the school years. With a proper education and not by luck, all children can become talented citizens of the world. BSA was founded upon this belief and continues to educate its students with this philosophy.
Mr Harley (Trung Tuan Dung)
Mr Harley believes in learning through discovery. When we are young, we learn by watching, listening, asking, trying, and reading. When we are older, we think, we share and we change our minds. Our world around us changes quickly which often challenges our learned beliefs. Our discovery is the combined effort of thinking and reflecting. Born and raised in Nghe An, Harley went on to attend a top Singaporean high school, then Yale, one of the best American universities, both on full scholarships. Through Blue Sky, Harley is passionate about preparing students early for an international education. After 15 years of studying and working abroad in Singapore, China and the US, Harley connects BSA with excellent education programs, brings native English teachers to Vinh and develops a quality school IT infrastructure. With a strong educational beginning, early confidence in the use of English and technology, our children will develop a better understanding of the world and make more discoveries.
Mr Jerry (Trung Tuan Cuong)
Mr Jerry is the second son of Ms Hanh. He is currently working as the risk actuary in the leading insurance company in the UK. He is also a non-executive director for BSA, in charge of strategies. Like Mr Harley, Mr Jerry had five years of studying abroad at the leading college and university in the United Kingdom, including the London School of Economics and Political Science – LSE. With his access to international education, Mr Jerry felt that children in Vietnam, and in Nghe An particular, were constrained by the lack of facilities in their education environments. In response, he contributed significantly to the design and ongoing development of the BSA facilities, such as the Science laboratory, the swimming pool and the football pitch as well as many other strategic projects.
A better start for
a better life